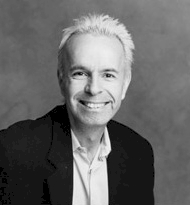 Artist Profile:
Bill Cunliffe
Grammy nominated composer, arranger and jazz pianist Bill Cunliffe is gathering nationwide attention with his innovative and swinging recordings and compositions He first fell under the influence of jazz by studying at Duke University with the great pianist Mary Lou Williams. He received his masters from the Eastman School of Music, and won several Down Beat Awards for his big band and orchestral pieces.
After teaching at Central State University, in Wilberforce, Ohio, he toured as pianist and arranger with the Buddy Rich Big Band, and working with Frank Sinatra. He then played and toured with many legends of jazz, including Ray Brown, Joe Henderson, Freddie Hubbard, Benny Golson, James Moody, and Joshua Redman. He currently works with his own trio, and sextet, the Clayton Brothers Quintet, trumpeter Terell Stafford, and flutist Holly Hofmann. Bill was the 1989 winner of the $10,000 Thelonious Monk International Jazz Piano Award, and has received stipends from the National Endowment for the Arts.
His three albums for Warner/Discovery Records all charted in nationwide jazz polls. His book "Jazz Keyboard Toolbox, " published by Alfred Publications, is fast becoming a standard reference book in jazz, and his big band compositions are published by Kendor Music, and the University of Northern Colorado Jazz Press.
Bill is a Baldwin Pianos artist, and was Marian McPartland's guest on her famed "Piano Jazz" radio show in June '98. As a composer and arranger, Bill has been performed by many orchestras, including the Cincinnati Pops Orchestra, the Illinois Philharmonic, the Reading (PA) Symphony, and the Henry Mancini Institute Orchestra. Among his works are a three movement "Romantic" Fantasy for piano and orchestra, a festive overture, "Viva Mexico," and numerous works for big band, orchestra, and choir.
Recently, the Rodger Fox Big Band of New Zealand released a CD of Bill's jazz orchestra compositions. He is currently composer in residence at All Saints Episcopal Church, in Pasadena, California, and combo director at the Henry Mancini Institute. Bill's latest projects include a groundbreaking audiophile recording, "Live at Bernies", with bassist Darek Oles and drummer Joe La Barbera done both to enhanced CD and to 12 inch/ 45 rpm vinyl (!!!) at the famous Bernie Grundman mastering facility in Hollywood for the Groove Note label. In addition, Azica records has recently released the Bill Cunliffe Sextet recording "Live at Rocco" and "Just Duet vol.2" with flutist Holly Hofmann.