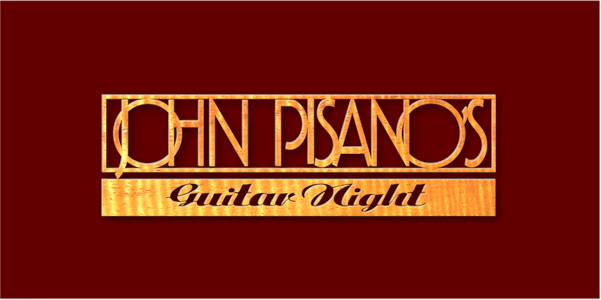 John Pisano has been jamming with superstar-level jazz guitar legends on stage for well over 16 years now. John Pisano's Guitar Night is held each week at the beautiful Viva Rancho Cantina in Burbank, California. In addition to the new location, there is a new weekly radio program to go with it. John Pisano plays on all nights.
If you are a true jazz guitar fan, then you owe it to yourself to become a subscriber so you can listen to each of these wonderful live concerts featuring superstars of the Jazz Guitar. These exclusive live recordings can not be heard anywhere else. A portion of the subscription fee goes directly to each of the musicians on the gig, so you will be directly supporting live music in the most important way: by supporting these Artists.
Be sure to listen to the most recent Guitar Night Concert by visiting the Concert Page Here. You can also enjoy past broadcasts by visiting our Archives Here. Thanks for supporting Live Music!
Upcoming live Recordings:
[timed-content-server hide="2018-Jun-27 20:30:00 America/Chicago"]5/8/18 – Django Night. Charlie Bisharat on violin, John Chiodini on guitar, John Belzaguy on bass.[/timed-content-server]
[timed-content-server hide="2018-May-16 20:30:00 America/Chicago"]5/15/18 – Jamie Findlay, John Leftwich on bass, Rod Harbour on drums.[/timed-content-server]
[timed-content-server hide="2018-May-23 20:30:00 America/Chicago"]5/22/18 – Tim May, Chris Conner on bass, Tim Pleasant on drums.[/timed-content-server]
[timed-content-server hide="2018-May-30 20:30:00 America/Chicago"]5/29/18 – Cary DeNigris, John Belzaguy on bass, Ray Brinker on drums.[/timed-content-server]
Special Guest Guitarist Archives:
Pat Kelley
Cary DeNigris
John Stowell
Jim Fox
Bruce Forman
Ron Eschete
Frank Potenza
Grant Geissman
Barry Zweig
Brad Rabuchin
Thom Rotella