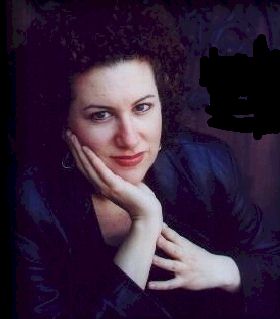 Artist Profile:
Roberta Piket
Pianist Roberta Piket has forged an eloquent, deeply personal voice out of a rich mix of influences in jazz and classical music.
She has absorbed the influence of such pianists as Bill Evans, Keith Jarrett, Herbie Hancock, Chick Corea and her mentor, Richie Beirach. But because she grew up in a home filled with the sounds of classical music, the graduate of the New England Conservatory of Music displays a rich harmonic sense rooted in jazz masters as well as a variety of classical modernists ranging over Debussy, Scriabin and Schoenberg.
This show was recorded live at Dizzy's in downtown San Diego.
Accompanying Roberta are renown bassist Bob Magnusson & drummer David Hocker from Los Angeles.
The daughter of Viennese composer Frederick Piket, Roberta studied piano from a very early age and from her father drew a deep appreciation and understanding of the classics. Although trained in computer science, she decided that she preferred the less secure but ultimately more aesthetically rewarding life of a jazz pianist and composer.
She studied at the New England Conservatory of Music and with one of her prime influences, Richie Beirach. Piket played in bands led by Dave Liebman, Rufus Reid, Michael Formanek, Lionel Hampton, with whom she recorded, and Ted Curson, among many, but it is her work as a composer and band leader that brought her the attention that her talent most clearly deserved.
She was placed second in 1993's International Thelonious Monk-BMI Composers' Competition. Piket performs as a solo pianist, and also leads two regular groups, the Roberta Piket Trio and Alternating Current, in which she plays a vintage Wurlitzer electric piano. She has appeared at numerous prestigious engagements, including the Mary Lou Williams Women In Jazz Festival, the Knitting Factory Jazz Festival and the Blue Note Club in New York.
At live gigs and on record, Piket has worked with many noted musicians, including Bruce Arnold, Donny McCaslin and Harvie Swartz, while drummer Jeff Williams is a long time associate. She has also recorded with Diva. In addition to her performance schedule, Piket is active as an educator, delivering lectures, conducting master classes, at Rutgers and Duke universities for example, teaching privately, and is a teaching affiliate in the music department at Long Island University. A fluent improviser with an elegant yet searching style, Piket has toured America and has appeared in Europe and Japan.