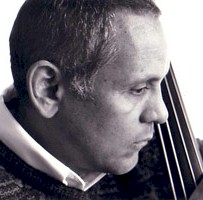 Artist Profile:
Roberto Miranda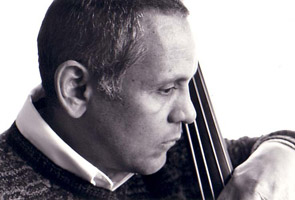 Roberto Miranda is a dynamic bassist who is noted for his inventive, high-energy improvisations. He is adept in both soulful passages and fleet percussive lines, and is fluent in all jazz idioms. He has toured, played and recorded with an impressive array of jazz artists, including Shelly Manne, Kenny Burrell, Horace Tapscott, Bobby Bradford, John Carter, David Murray, Cecil Taylor, Charles Lloyd, and Bobby Hutcherson. He has recorded extensively including albums with his own group, showcasing his successful blend of African-American, Latin, and experimental jazz.
As a young player Roberto studied with jazz legends Ray Brown, Red Mitchell, Red Callender and master classical musicians Bob Stone, Dennis Trembly and Fred Tinsely of the Los Angeles Philharmonic. While studying for his M.M. at USC, he received two grants from the National Endowment for the Arts. These grants enabled him to score two compositions for symphony strings, jazz bass, bassoon, and trombone, one of which was performed by the Carson Symphony Orchestra.
Today, Miranda balances a dual career as a performer and teacher. Besides teaching for the UCLA Jazz Studies Program, he is also an elementary teacher for the Los Angeles Unified School district and is a teaching artist for the Music Center's Education Division.