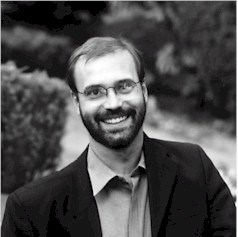 Artist Profile:
Larry Fuller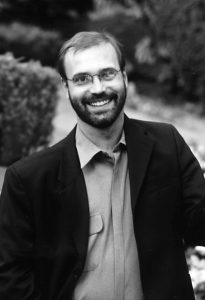 LARRY FULLER has established himself as a world-class jazz pianist firmly rooted in the hard swinging traditions of mainstream jazz. Raised in Toledo, Ohio, he began his musical studies at the age of 11 and immediately began showing an aptitude and talent for jazz. Candy Johnson, a veteran of the Count Basie and Duke Ellington Orchestras, took Larry under his wings both in and out of school by hiring him for regular paying gigs when he was 13 and 14 years old. He became a regular on the Midwest jazz circuit playing behind big-name artists and performing frequently in the nearby cities of Detroit and Ann Arbor, Michigan
In 1988, Larry began working with vocal-great Ernestine Anderson, and moved to Seattle as her pianist/musical director – traveling, performing, and recording with her worldwide through 1993, including her Grammy nominated CD "Now and Then" on Quest Records.
In 1994, Larry joined the hard swinging trio of drummer Jeff Hamilton – a 12 year associate of the Ray Brown Trio / L.A. 4; and a member of the bands of Gene Harris, Woody Herman, Concord All-Stars, and Oscar Peterson. Larry toured and recorded several CDs in the US and Europe with the trio, working himself up the ranks of the jazz scene.
Through Larry's touring and jazz party performances, he began playing with many other of jazz's most respected allstars, including several guest appearances with the exciting and world-renowned bassist Ray Brown. In April 2000, Larry joined the Ray Brown Trio fulltime. Ray's place in jazz history is well known, from the days with Dizzy Gillespie's big band, to his long standing association with Oscar Peterson, to his own hard swinging groups. Ray kept his trio traveling around the globe practically year-round. Larry was the trio's last pianist, when Ray passed away in the summer of 2002.
Larry Fuller continues to appear at festivals, clubs and jazz parties around the world – North and South America, Europe, and Asia.
•PERFORMED WITH:
Ray Brown, Harry "Sweets" Edison, Stanley Turrentine, Phil Woods, Clark Terry, Herb Ellis, Marlena Shaw, Kevin Mahogany, John Clayton, John Heard, Bennie Golson, Emily Remler, Jeff Hamilton, Jimmy Witherspoon, Eddie Harris, Ernestine Anderson, Anita O'Day, Steve Allen, Regina Carter, Nicholas Payton, and others.
•APPEARS ON CD:
Larry Fuller Trio, Easy Walker, Pony Boy Records Jeff Hamilton Trio, Live at Steamers, Mons Records
Jeff Hamilton Trio, Live, Mons Records
(Audio Award: "Preis Der Deutschen Shallplattenkritik")
Ernestine Anderson, Now and ThenQuest Records
(Grammy nominated)
Frank Potenza, The Legacy, Azica Records
Jeff Hamilton Trio, It's Hamilton Time, Lakestreet Records
Jeff Hamilton Trio w/Fritz Landesberger, Mons Records
Joachim Schöneker, Guitar, Double Time Records
Greg Williamson, Swing Your Big Head, Pony Boy Records
Ernestine Anderson, Boogie Down, Concord Records
Dee Daniels, Let's Talk Business, Capri Records
LARRY FULLER
"He brings a vitality – he swings hard and I like that!"
– Ray Brown
"…achieved moments of quiet, chordal beauty… Pianist Fuller took the chief honors in an elegant version of Leonard Bernstein's 'Somewhere'."
Leonard Feather – Jazz Critic
"… his playing brings to mind Oscar Peterson."
David Zych – Jazz Times
"Fuller plays muscular, tinkling, harmonically advanced blues like Gene Harris and Monty Alexander."
Paul DeBarros – Seattle Times
"A sensitive accompanist, adaptable to many situations, and a strong two-hand soloist with technique to spare."
Jim Wilke – Jazz After Hours, American Public Radio