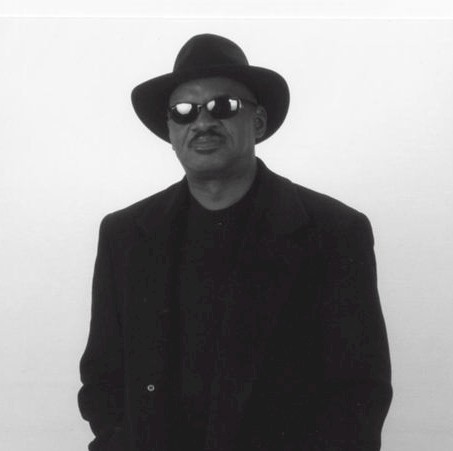 Artist Profile:
Eric Tillman
Tillman, Eric (David E.) piano, keyboards, percussion, vocalist, composer; b. Chicago, IL, 19 July 1949. His father was John Edward Tillman (deceased, b.09/24/26). His mother is Edyth Marie(Miller) Tillman (b.12/18/29). His sister is Lise Michelle Tillman-Wilson (b.12/16/51).
Early jazz education began at home, listening. Began drum lessons at age 11. Studied with the Harold Jones (Count Basie, Sarah Vaughan, etc.) at the American Conservatory of Music. Music ed. continued into high school, played in Concert, Marching, ROTC, and Jazz Bands and Orchestra.
Started at Loop College in Chicago, fall of 1967, majoring in Music Theory and Composition. Played Percussion in the orchestra and drums in the Big Band. Entered U.S. Air Force May 1968-May 1972. Began teaching himself piano mainly to get into writing music. Started playing in jazz and RB bands while in Air Force.
After the Air Force went back to Chicago (May'72-Mar'77) Played piano with many local bands, Latin at first, then Jazz and R&B. March 13, 1973, married wife, Connie. Still married as of March 31, 2003. Two Daughters born in Chicago: Maja b.02/21/74 and Dena b.06/12/77 Attended Chicago State U. Studied jazz improv. with Bunky Green. In March, 1977 got gig with The Temptations and moved to California. After three years on the road settled in Los Angeles (Mar'77-Feb'02). Studying record production with Glenn Ballard at UCLA extension.
In addition to working as leader worked with jazz, blues and pop greats, working since December 1992 as pianist for Broadway/Blues legend Linda Hopkins. Worked with such people as: Chico Freeman, Don Moye, Rahmlee, Sonny Seals, The Dells, The Impressions, Linda Clifford, to name a few. Other jazz/blues credits include bands led by: Willie Bobo, Billy Higgins, Charles Owens, Justo Almario, Norman Conners, Roy Gaines, Guitar Shorty, Barbara Morrison, Marla Gibbs, Robert Stewart, Rickey Kelly, Gary Bias, and others.
His jazz festival appearances include: Playboy, Hollywood, Ca. Jazz Valley, Fresno, Ca with Willie Bobo, North Sea, Den Haag, Umbria Winter, Orvieto, Italy, Umbria Jazz, Perugia, Bologna, Italy, Nice, France with Linda Hopkins. Eric & Connie began living apart (Aug'93). In February, 2001, moved to Atlanta, Ga. Worked with vocalist Lise Wilson. In November, 2001 moved to Sacramento to reunite with Connie. Currently a musician at Murph-Emmanuel AME Church.
Recordings: N.Y. To L.A. Coasting (co-leader with Andrew Scott Potter) (1979); Space/Rapture (1982); A Beautiful World (2002)
As sideperson: Yarborough & Peoples: Be A Winner; Gary Bias: East 101 (1981); Dadisi Komolafe: Hasaan's Walk (1983); Penney Ford: Penney Ford (1986); Billy Paul: Lately (1987); Lorraine Fielder: Up To Standards (1999); Robert Stewart: Beautiful Love (2002)
Unissued recordings: Unreleased studio recordings with: The Temptations, Gap Band, and others at variuos studios. Unreleased live recording w/Linda Hopkins at Bologna (Italy) Jazz Festival July, 2001.
Radio and television broadcasts: Numerous radio & TV jingles including nationwide Schlitz Malt Liquor TV commercial w. Rufus Thomas(in pink Hotpants); Interviewed by Jazz D.J. 'Nick the Nightfly' for Capitol Radio in Italy during "Umbria Jazz '01" Festival in Perugia July, 2001; Live broadcast of 'Monday Night Jazz' at 4Queens in Las Vegas w/Nedra Wheeler, 1993; 'The Mike Douglas Show', 1977 w/The Temptations; 'Don Kirshner's Rock Concert', 1979 w/The Temptations; "Temptations PBS Special", 1979 w/The Temptations.