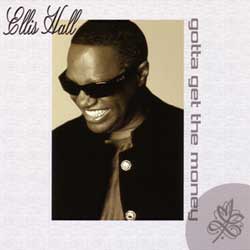 Artist Profile:
Ellis Hall
Virtuoso multi-instrumentalist, vocalist, Ellis Hall, possesses a style that commands attention in its diversity and depth. coque iphone He has to his credit numerous live performances and studio sessions with many top artists.
Formerly featured as lead vocalist and keyboardist with the soul stirring group Tower of Power, he culminated his stint with co-production, arrangement and songwriting prowess on their album "Power".
Ellis is also recognized for his hit performance on the Kenny G. multi-platinum album "Duotones" and the gold and platinum California Raisins albums. His most recent credits include an appearance in the run away hit comedy "Big Momma's House", a 20th Century Fox feature film and he sang the title track "Flip, Flop & Fly" in the blockbuster Claymation animated comedy "Chicken Run" from Dreamworks.
He has also done a variety of television appearances as well as many other film and television vocal performances including national and international radio and television commercials. Ellis' colorful statements instrumentally and vocally can be found on his widely acclaimed debut solo album "The Spirit Lingers On", a musical journey of highly inspirational soul featuring 12 original songs.