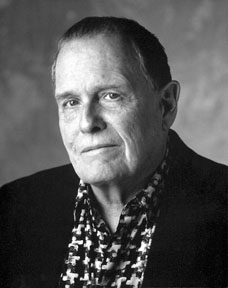 Artist Profile:
Bob Florence
2000 Grammy® Award WINNER! (Best Large Jazz Ensemble Performance) Serendipity 18 (MMF 1025)Bob Florence is one of those rare musicians who is so multi-talented that he is impossible to pigeonhole. Florence has garnered national and international acclaim as a jazz composer, arranger, band leader, keyboardist, accompanist and educator.
He has lent his formidable writing and playing skills to such diverse artists as Count Basie, Stan Kenton, Sarah Vaughan, Ray Charles, Louis Bellson, Quincy Jones and the Tonight Show Orchestra. He has received an incredible 14 Grammy Nominations and two Emmy Awards. His powerhouse big band, The Bob Florence Limited Edition, has recorded extensively, and has appeared at the Playboy and Monterey Jazz Festivals as well as at other jazz venues across the country. He also has traveled to Europe to serve as guest conductor with such esteemed ensembles as the BBC Jazz Band, the Frankfurt HR Big Band and others. Florence began his lifelong study of music before he was even four years old.
His parents noticed a fascination for music in Bob and referred him to a local teacher, who soon discovered that he had perfect pitch and a prodigious talent for the piano. He gave his first classical recital at age seven and performed classical works extensively throughout his formative years. As a teenager Florence became mesmerized by the sounds of Duke Ellington, Count Basie and Woody Herman. By age 19, he abandoned his classical studies in order to devote his time to playing shows, accompanying singers, and jamming with jazz groups. It was during this period that Florence began to develop his arsenal of composing and arranging skills. He recalls, "At L.A. City College, a friend suggested that we both write a couple of charts, get some players together, and meet at the Musician's Union to play them.
This trial and error method turned out to be a wonderful way to learn how to write." In the crucible of the workshop setting, his skills flourished, and he soon began to attract the attention of established band leaders. Florence got his first break in 1959, when he arranged two numbers for a Harry James recording. This led to associations with Louis Bellson and Si Zentner, the latter being notable for Florence's famous arrangement of "Up a Lazy River," which was a huge national hit. That same year, Florence recorded Name Band 1959, his first of 16 big band albums as a leader.
He followed that with his Grammy-nominated Here and Now and never looked back, earning a reputation as a writer with a unique style and a knack for thick yet uncluttered voicings. This talent also made him a favorite arranger and accompanist of many fine vocalists, including Julie Andrews and Vikki Carr. In addition to his many other talents, Florence is a highly respected jazz educator.
He often serves as clinician, adjudicator or guest instructor in college settings, bringing full circle the worlds that were opened to him during his days at L.A. City College. He is a warmly engaging man who approaches the act of making music with great humanity and humor. In this way, Bob Florence is inseparable from his music. Serendipity 18, The Bob Florence Limited Edition's fourth CD for MAMA Records, vividly illustrates the mastery of orchestration and arranging which has afforded Florence the worldwide respect he currently enjoys.