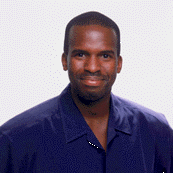 Artist Profile:
Will Kennedy
Will Kennedy was a member of the internationally acclaimed group Yellowjackets for over nine years, recording ten records garnering an amazing fourteen Grammy nominations and accolades that would fill as many pages. In addition to countless world tours, Will's performances with the Yellowjackets included numerous television and radio broadcasts that spanned the globe.
Will won Modern Drummer magazine's reader's poll for best drummer (electric jazz category) three years in a row.
Will has a drumming video, which he co-produced with drum innovator Bob Gatzen. It was released by Warner Bros. as part of the "Inspiring Drummer" series.
Will can be seen performing on ABC's critically acclaimed "Wayne Brady Show." The band is led by Peter Michael Escovedo. (Will and Peter also worked together in the "Demographically Correct Orchestra" on UPN's critically acclaimed "Martin Short Show.")
Music came to Will early in life; he was playing his first drumset at the age of four. His older brother Hershall was involved in San Francisco, CA area funk bands (playing keyboards), and Will would hang out and watch the band and also jam with his brother in the garage. His father had an extensive record collection and music was a big part of life for the Kennedy family.
One afternoon, his brother came home with a record by the great Tony Williams. It was one of Tony's solo albums titled Believe it new lifetime. "I listened to it over and over… I just couldn't imagine the drums being played like that, and when I went to see him play live, my life was changed".
Will played percussion and traps throughout his school years, and by age ten he had his first private instructor: Bill Nawrocki would teach during the day and swing with all sorts of bands at night. He taught Will the basics of drumming and was a great motivator.
Will studied music in college under a professor named Bill Bell, who not only was an incredible instructor in classical and jazz studies, but also became like a second father to Will and ultimately invited Will to perform with him all around the Bay area.
Will was fast becoming a fixture in the Bay area scene. He started playing with a group called Rythmus 21, which was an all-star band featuring some of the top musicians in the community. Through this association Will was introduced to Andy Narrel, who wasted no time snatching Will up. Will did multiple records and tours with Andy, and around this time started getting heavily involved with writing music and became a partner in his first successful publishing company. Also during this time, saxophonist Marc Russo — a member of the Yellowjackets, and fellow Bay area resident — asked Will if he would be interested in joining the group (drummer Ricky Lawson had just left). "It was a tough decision to leave everything I had going on at the time, but after meeting and jamming with the Yellowjackets, I knew this was something I just had to do".
Will is actively involved in education. He has conducted clinics and Master series all over the world, and he participates in many educational functions sponsored by his equipment endorsees, including Pearl, Zildjian, Promark, Evans, Shure and Drumframe (see Equipment). He also has a series of educational recordings under the heading "Will's Practice Room."
Will Kennedy, literally steaming after an energetic performance at a drum clinic in Tennessee (see Modern Drummer, August 2001 issue).