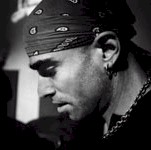 Artist Profile:
Steve Hass
Whether it's playing a 12/8 ballad behind Art Garfunkel or Billy Joel, trading 8's with guitar legend George Benson, flowing through a funk groove in 13 with the Ravi Coltrane Group, or playing a variety of styles behind legendary vocalese group The Manhattan Transfer, the ability to speak and communicate through music is what matters to Steve Hass.
Born from Greek immigrant parents, the youngest of three brothers, a four year-old Hass tapped to a middle eastern tune called Samiotisa, a 7/8 groove that derived from the Greek Island of Samos, while his older brothers were blasting the sounds of Led Zeppelin and Jimi Hendrix. "It wasn't until I was 10 years old that I began to really connect to rock music, when my brother, Nick, who played the guitar, played me two Zeppelin tracks that changed my musical life forever: "Moby Dick" and "Fool in the Rain". From there everything snowballed… Van Halen's "1984," Rush's "Moving Pictures"…Hendrix; I was into it all."
Receiving a scholarship to the Berklee College of Music in Boston Steve Hass was inspired enough to learn every style of music that existed… "Checking out the music of the world is very important to me…I have
made it a point to study music from Cuba, Africa, India, the Middle East, from everywhere, in order to have more tools to use in my career."
Steve Hass continues this philosophy today, from jazz to hip-hop; from world to rock, all the while traveling around the world, offering a vast musical knowledge, originality and genuine feel within every rhythm he creates.