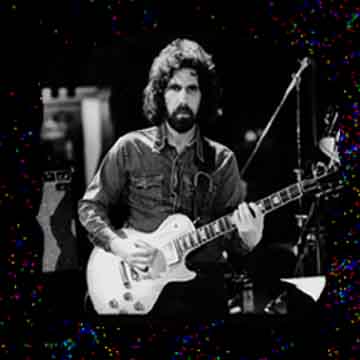 Artist Profile:
Rick Hirsch
Musician/composer and BMI songwriter, Rick Hirsch's roots are imbedded in the antebellum South, Georgia and Alabama to be specific. It was there, on the Gulf Coast, that he grew up in the land of Drivin' Miss Daisy and down the path from Forrest Gump, as a yung'un always falling asleep at night with guitar in hand.
After graduating from the U. of Alabama with his degree in Biology/Chemistry, he did the obvious and began to play guitar professionally around the South. And quite soon in 1969, he helped found the Seventies rock and roll band eventually known as WET WILLIE, a group on the Capricorn label sharing the roster with several other bands including the Allman Brothers (the original ones). Wet Willie enjoyed some nice successes during the band's tenure on Capricorn, eg. a Billboard Magazine top 5 hit, Keep On Smilin' and a dozen or so albums. By 1976 though, "thrill turned to chill", or was at least put on the back burner, and Rick had an opportunity to record and tour with Cher and Gregg Allman, who were preparing to do their duo album, Allman and Woman. He did so and subsequently
moved to Los Angeles in 1977, where he resides today.
He has worked with numerous acts as a guitarist including Billy Vera and the Beaters and is a published songwriter, having had his songs and music performed and recorded by various artists as well as being featured in film and television. Today, he perseveres in the capricious world of music.