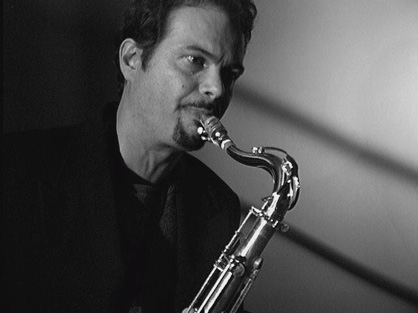 Artist Profile:
Rick Rossi
Rick Rossi is a multi-talented performer, composer and arranger. He plays all of the saxophones, flutes and clarinets. He has composed and arranged music for film and television soundtracks, as well as for various artists, bands and CD projects such as The Brian Setzer Orchestra and a grammy-nominated composition for the P. Rainey Coalition. He has performed on The Tonight Show with Jay Leno, David Letterman, Regis and Kathie Lee, Conan O'Brian, MTV, VH-1 and Good Morning America. The list of legendary artists he has worked with includes Frank Sinatra, Tony Bennett, Ray Charles, Cher, Stanley Clarke, Englebert Humperdink, Rosemary Clooney, Tommy Dorsey, Bobbie Womack, George Duke and Bobbie Caldwell.
In 1998 he recorded and was featured on the Grammy Award-winning, multi-platinum CD The Dirty Boogie with The Brian Setzer Orchestra, with whom he also toured as a featured
soloist on alto sax and clarinet. In fact, he has played all over the world, in all types and sizes of venues. Among the more recognizable of these are the Greek Theater (LA), The Hollywood Bowl (LA), The Pantages (LA), The Palladium (LA), The Blue
Note in both New York and Japan, and The House of Blues in New Orleans, LA, & Chicago. In addition he has performed in over 25 Broadway shows, including Cats, Phantom of The Opera, A Chorus Line, West Side Story and Les Miserables.
Because of his skill and proficiency with so many instruments he is in high demand for studio work. His experience ranges from cartoon and TV commercial recordings to feature films. LA Confidential, Mambo Kings, The Nutty Professor, Star Trek: 1st Contact, For The Boys, The Rat Pack and Blue Velvet are on his long list of feature credits and Drew Carey, ER, Friends, Bay Watch, Murphy Brown, Beverly Hills 90210 and West Wing are among his many TV credits.
Rick has recorded soundtracks and appeared in such current films as "The Nutty Professor", "StarTrek-First Contact", "Primal Fear", and played with Tito Puente in The Mambo Kings". He has composed music for such TV shows as Baywatch and the Wayan Bros. Show and has performed with practically every living Las Vegas performer, such as Tony Bennett, Frank Sinatra, Linda Ronstadt, Bette Midler as well as scores of Broadway shows and in horn sections with such notables as REM and Neil Young and Glenn Frye.
Rick loves all styles of music and feels that Los Angeles has given him the opportunity to realize his dreams of being able to be able to play with the best musicians in the world . " I love the variety that L.A. gives me in terms of being able to play everything from classical music to rock and roll. It keep me from getting bored or stale with any one style, but my real passion is jazz, in addition to music composition which also gives me a lot of sat