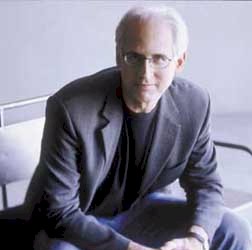 Artist Profile:
Rich Eames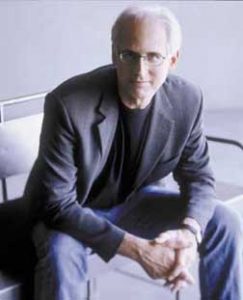 Rich Eames has long been a force in many areas of the L.A. music scene. This versatile musician has developed a unique compositional voice, in evidence in his many original jazz compositions, as well as in his wide range of work in TV and film music.
As a pianist, he has had long-term associations with such stalwarts of L.A. jazz as the Grammy-winning Bill Holman Big Band, the Kim Richmond-Clay Jenkins Ensemble, the Joe La Barbera Quintet, Bob Sheppard, Jeff Richmond, Pete Christlieb, Rick Braun, Sam Riney, Auracle, Doug Cameron, Roland Vazquez, Ed Shaughnessy, and many others. He can be heard as a sideman on many albums and CDs, including outings with Bill Holman, Nightwind, Roland Vazquez, Doug Cameron, Terry Wollman, Barry Coates, Scott Scheer, Charlie Shoemake, Willie & Lobo, Carol Knauber, and Jerry Kalaf.
His CDs as a leader, "Sky Language" and "Upstream / Downstream", showcase his compositions and feature great performances by Bob Sheppard, Clay Jenkins, Tom Warrington, Dick Weller, Rob Lockart, and others .He has played on many scoring dates for TV and films.
In addition, he has toured with such diverse acts as the Pointer Sisters, Doc Severinsen, Angela Bofil, and the Jazz Tap Ensemble.
As a composer, he has provided music for many network series, including "Herman's Head", "Saved By The Bell", "The Mommies", "Rhythm and Blues", "Platypus Man", "The Secret Diary of Desmond Pfeiffer", as well as for feature films, live theatre, and numerous specials and documentaries.
Rich grew up on a farm in Iowa, started school in a one-room schoolhouse (grades K-8), with two outhouses, which often appear in his dreams. He was active in 4-H and thinks the world would be a better place if everyone had a pet pig or two.