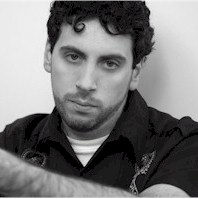 Artist Profile:
Nick Mancini
Nick Mancini is, by his own admission, most at home when behind the vibes and in front of a capacity crowd. As both a vibraphonist and as a bandleader, Mancini enjoys a reputation as one of New York's most called-upon studio players, trusted bandleaders and kick-ass sidemen. Playing with a maturity that belies his youth, he has accrued both a band and a following that reflects his dual commitment to deep musical exploration and old-school entertainment.
A graduate of the Manhattan School of Music's prestigious jazz program, his prowess as a musician never obscures his talent as an entertainer. "Honestly, I think of myself as a singer, really," says Mancini, "Songs are at the heart of what I do. I try to stay connected to the songwriter's original intent. I think that keeps listeners engaged in a way they aren't typically used to when listening to instrumentalists. Also, I think
that there's an element of surprise in my playing…not that I'm trying to pull any fast ones. But I do feel that my sense of humor comes out in my playing," muses Mancini, "I find myself approaching standards as if they were pop tunes and pop tunes as if they were standards. That, too, has a way of drawing people in."
As a bandleader, Nick has written, produced, and recorded with Kitchen Sink (Everything But The…), the Nick Mancini Collective (Live: New York) and Type II (Flexible Plan), which Cadence Magazine described as "full of drive and lyricism…music with pizzazz and finesse….There is a sense of another era embedded in this music; yet it is not dated. The style is given fresh life in the hands of this band with sparkling improvisations and fine interactivity." Nick appears regularly at Joe's Pub, Birdland, Fez, Mercury Lounge, the Living Room, Cornelia Street Café, Detour and Jack's Joint.
As a sideman he has recorded with Julian Fleisher and his Rather Big Band, Johanna Grüssner's Manhattan Jazz Orchestra and Dave's True Story. Outside of New York City, he has played extensively in Europe and upstate New York, in particular the Van Dyck in Schenectady, where he's something of a hometown hero — if not a prodigal son. Nick originally hails from Amsterdam, New York, a picturesque burg in New York's Mohawk River Valley where his first forays into music were as a drummer.
Even at the tender age of 13, he was widely sought after among that region's most accomplished bands. In order to apply to an orchestral program in college — he graduated cum laude from SUNY Potsdam's Crane School of Music — he needed to learn a new instrument, one that could produce a melody. He quickly picked up the vibes, and the rest is history. Nick also received a masters degree from the Manhattan School of Music where he received the President's Award two years in a row. "I never intended to become a vibraphone player, but my desire to communicate through melody as well as rhythm led me to the thing, and now, well, it looks as if our love is here to stay."