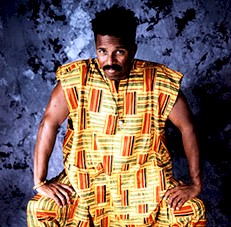 Artist Profile:
Munyungo Jackson
While chock full of percussion , this is not a percussion only album. Steel pans, piano, and guitar were also used. Munyungo tours the world with Vinx and Dianne Reeves, and has performed with Miles Davis, Lionel Hampton and Anita Baker. His recording credits include major work with Vinx, Sting, Kenny Loggins and most recently KebMo.
Though Daryl "Munyungo" Jackson began his musical career as a classical pianist, he began to play timbales at age 17 with his high school classmates in a Latin jazz band. It wasn't long before Jackson was hooked on Latin styles of percussion, moving on to congas, bongos, bells and triangles.
Throughout his career he has worked with traditional drummers from Africa, Latin America, China and Japan, building an international resume of musical styles, as well as a collection of over 400 pieces of equipment. Jackson also experiments with the non-traditional percussion equipment of drum machines, sequencers and samplers to create his music.
Jackson has also performed with artists like Willie Bobo, Stevie Wonder, The Supremes, Miles Davis and Anita Baker, as well as working on a number of film and television soundtracks. Because of his skill and range, Jackson can perform in any musical setting, from funk to pop to jazz to Latin. He has also performed and toured with Jean Luc Ponte and Diane Reeves.
In addition to his touring and session work Jackson is a staff member of the Los Angeles-based Watts Towers Art Center, and leads the traditional African band Jungle Book.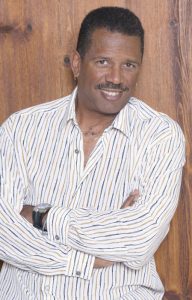 Musical and life influences (books, recordings, teachers, friends): Chris Hart (U-Da Cat!!) I love music that has a wonderful spirit in it! I also love percussion and percussionist like – Nana Vesconselos, Paulinho Da Costa, Mongo Santamaria, Tito Puente, Willie Bobo, Giovanni, Orestes Vilato, Armando Perraza, and there are more, but no room.
Most memorable musical experience: Those have been many! Let see…working with Joe Zawiinul, Miles Davis – a serious school!! Vinx – a percussion band that played in tune for each song which we sang too! And Dianne Reeves which is like playing with a horn player who sings!