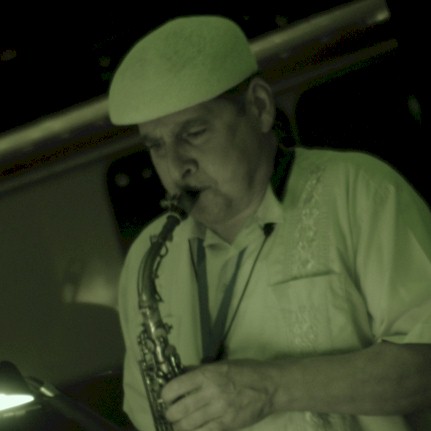 Artist Profile:
Michael Turre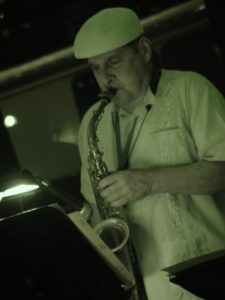 Saxophonist/composer/arranger Michael James Turre shines on Compositions, a hot Los Angeles Latino bebop recording bearing the stamp of Hollywood Palladium mambo and Central Avenue shuffle. The legacy of the jazz saxophone in L.A. includes powerhouses such as Dexter Gordon, Teddy Edwards, Harold Land and countless others.
After listening to this intriguing collection, the listener will agree that Turre needs to be added to that list. The brother of trombonist Steve Turre and drummer Peter Turre, Michael is top-notch musician who plays everything from soprano through baritone, as well as flute and piccolo. A bandstand warrior long associated with Bobby Matos' Afro-Cuban Jazz Ensemble, Turre paid his dues in the blues bands of Barbara Morrison, Bullmoose Jackson and Eddie "Cleanhead" Vinson.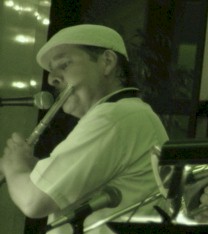 On this disc he steps out as a leader and showcases some amazing compositions. From the intimate And So She Sang–a beautiful ballad with just flute and piano–to the Odd Guacamole–a homage to the Mexican Mariachi that quotes classics like La Negra and Jarabe Tapatio–he surprises you with ensemble frameworks and passages a la Oliver Nelson that utilize sophisticated harmonies and interplay. Afro-Cuban beats abound, as shown in Melange, a tune featuring special guests Marvin "Smitty" Smith (traps), Ralph Monte (tenor sax) and a treacherous trombone section, plus Munyungo and Michito Sanchez on percussion. On Tour is a straight-ahead jazz tune with a mambo section that catches fire as Smith and Sanchez trade incendiary/licks. From start to finish, Latin jazz fans will delight in the musical gifts of Michael James Turre.