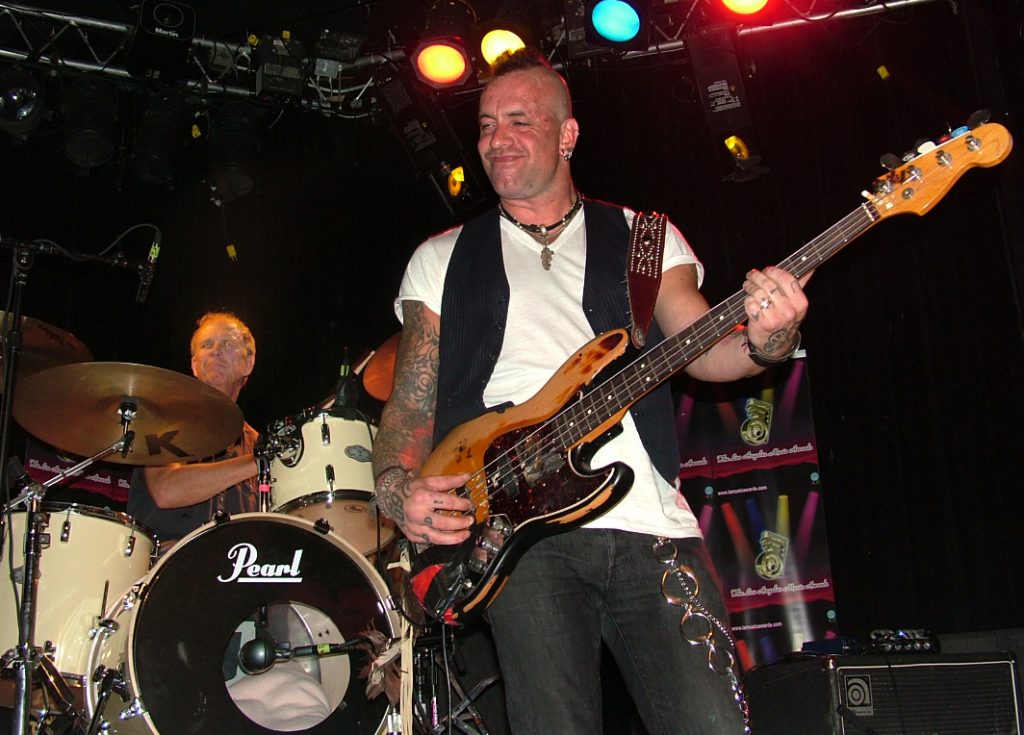 Artist Profile:
Johnny Griparic
Johnny has played with many artists/bands such as Richie Kotzen, Stefan "Big Swede" Svensson and Stevie Rachelle. Johnny Griparic played bass in ex-Guns N' Roses guitarist Slash's blues cover band Slash's Blues Ball. Johnny was then chosen by Slash to play bass with Slash's Snakepit along with Matt Laug on drums, Teddy Andreadis on keyboards and Ryan Roxie on rhythm guitar. Slash's Snakepit began to audition vocalists to try and find a frontman for Slash's Snakepit.
Johnny recommended a singer by the name of Rod Jackson who would eventually be chosen as the lead vocalist. Johnny played with Slash's Snakepit on the 1999 Pre-Album Tour in which Slash's Snakepit played many shows across America. Johnny then co-wrote and played bass on all of the songs on "Ain't Life Grand". Johnny then joined Slash's Snakepit as they supported AC/DC on their 2000 Stiff Upper Lip World Tour.
Slash's Snakepit then hit the road on a world tour of their own before which would eventually end in late 2001. Slash's Snakepit would disband just months later as Slash went on to form Velvet Revolver. Since then, Johnny Griparic has played with many various bands and
artists.