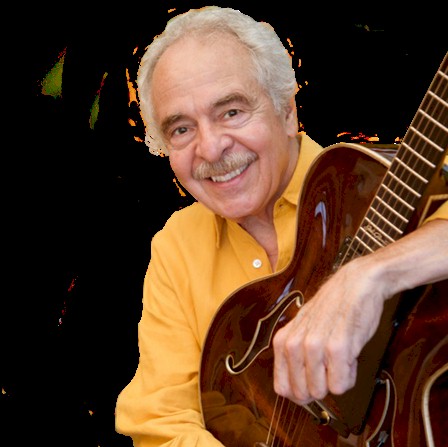 Artist Profile:
John Pisano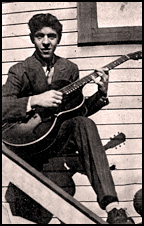 "I was doing a lot of work around L.A. with people like Frank Rosolino. We had a trio with Frank on trombone, a bass player and myself on guitar. I did some stuff with Buddy Collette, Bud Shank, and a little later, Red Norvo's trio for some gigs. I also did some work with Page Cavanaugh.
I met Peggy Lee through the bass player, Max Bennett, and I ended up working with her for many years. We toured all over, doing Basin Street East, Chicago… I did a tour in Florida with her… Japan… all over!
She used a large orchestra most of the time, and she ultimately ended up roping me into conducting for her, too. It was some difficult music, and I think that the only way I was able to get through it was because her piano player was able to instruct me, and tell me if what I was doing was right or wrong. I got proficient to the point where I was able to conduct the Dallas Symphony Orchestra for her. I also conducted a large orchestra with strings when she appeared at the Waldorf Astoria.
I had occasion to meet her ex-husband Dave Barbour, who was also a guitarist and orchestra leader, at her house one day. That was interesting. I grew up listening to a lot of his records. They had, of course, recorded together. The record scene was a lot different then. In those days, each artist would have a new release every month. So, you kind of had an idea that the new Nat King Cole record from Capitol might be coming in at the end of the month. You'd go down to the record store and just wait and see what the next thing was going to be." Visit John's website.