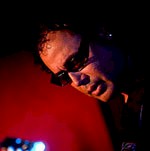 Artist Profile:
John Pena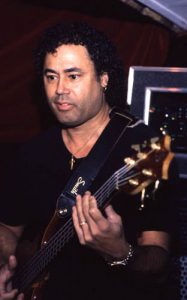 John Peña began his musical journey in New York at the age of 6, playing guitar under the guidance of his father, John Peña, Sr. By the time he was 17, John Jr. was residing in Puerto Rico and had become a much sought-after bassist, which jump-started his professional career.
Peña is well versed in virtually all types of music, including rock, jazz, R&B, blues, latin, gospel and everything in between. He has performed and/or recorded with Celia Cruz, Carlos Santana, Julio Iglesias, Tania Maria, Natalie Cole, The Crusaders, Herb Alpert, Chaka Khan, Jerry Garcia, Chick Corea, Steve Vai, Diana Ross, Aretha Franklin, Ricky Martin, Barry Manilow, Larry Carlton, Michael McDonald, Joe Sample, Dave Koz, Arturo Sandoval, Dionne Warwick, Michael Brecker, David Sanborn, Patti LaBelle, Patti Austin, Kenny G, Oleta Adams, Thelma Houston and countless others.
John's TV and movie credits as a performer, composer,
programmer and/or arranger include: Rush Hour, Along Came Polly, Men in Black 2, Bringing Down the House, Access Hollywood, ET, Friends, Roundhouse, Oprah, Tyra Banks, Jerry Springer, Desperate Housewives and What's Eating You, to name a few. He has also received many nominations and awards for his work as a composer, arranger and performer, including the Latin Grammys and Cable Ace Awards.
FBPO: Tell me about your musical upbringing.
JP: At the age of 6 my dad taught me basic music theory and guitar. A few years later, I picked up the bass on my own. Growing up in New York and Puerto Rico, I was exposed to a wide variety of music. For example, you could hear many styles of music on one radio station. It was really cool back then. I was never leaning towards any particular style of music. I just loved hearing good music, no matter the genre.