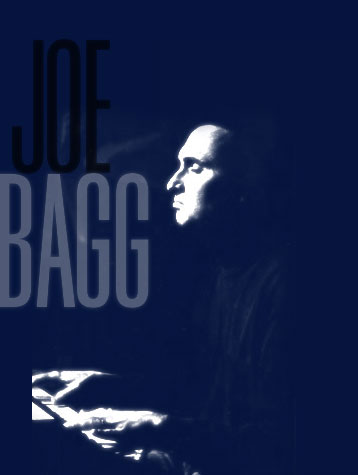 Artist Profile:
Joe Bagg
Born and raised in Southern California, Joe Bagg started playing by ear on a toy xylophone at an early age. His parents quickly got him a piano teacher, and Joe took piano lessons for a few years after that. He discovered jazz while in college and immediately changed his major from computer science to music.
Upon hearing that jazz pianist Kenny Barron was teaching at Rutgers University in New Jersey, Joe enrolled in the graduate program there and obtained his Masters degree, studying with Barron for two years. After a couple of years in the Army as a Russian linguist stationed in Germany, Joe moved back to the states to California, where he has been a fixture on the Los Angeles jazz scene. In 1997, Joe started playing the Hammond B-3 organ and has quickly become one of the most in-demand organists on the west coast.
Since arriving in L.A., Joe has played and/or recorded with most of the jazz musicians in Southern California, as well as a number of visiting musicians including: Bobby Hutcherson, Charles McPherson, Anthony Wilson, Seamus Blake, Brian Lynch, Arthur Blythe, Ernie Watts, Joe LaBarbara, Ralph Moore, Marvin "Smitty" Smith, Jeff Hamilton, Andy Simpkins, Pete Christlieb, Billy Higgins, Roy McCurdy, Ralph Penland, Tony Dumas, Dave Pike, Larry Koonse, Steve Tavaglione and many more.