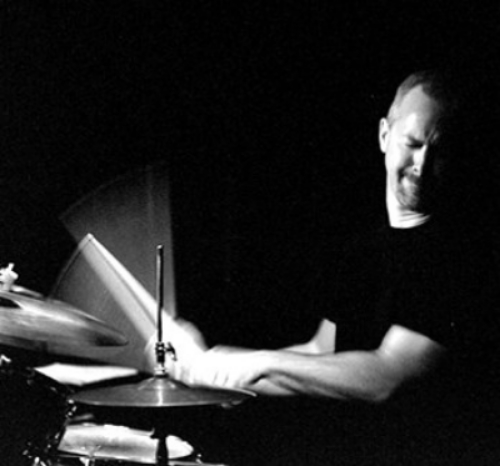 RAY BRINKER is a professional drummer based in Los Angeles, CA. Ray received a Bachelor Of Music in Jazz Studies from North Texas State University, and performed as a member of NTSU's Grammy-nominated 1 O'Clock Lab Band. Upon graduation from NTSU, Ray toured worldwide with jazz high-note trumpet player Maynard Ferguson before moving to the West Coast, where he has become a staple in the Los Angeles studio and performance scene.
GRAMMY NOMINATIONS: As a founding, 23-year member of the Tierney Sutton Band, Ray has co-arranged and recorded 10 CDs. The band has garnered 5 consecutive Grammy Nominations for "Best Jazz Vocal Album", and Ray has received a Grammy Nomination as co-arranger for "Best Arrangement Accompanying A Vocalist". Ray is also a member of the Grammy winning Gordon Goodwin Big Phat Band.
PERFORMANCES/RECORDINGS: Maynard Ferguson, Tierney Sutton Band, Pat Benatar, Joe Cocker, Natalie Cole, David Lee Roth, Cinderella, Woody Herman, Gordon Goodwin Big Phat Band, Christian Jacob Trio, Brian Setzer, Jack Sheldon, Anita O'Day, Randy Brecker, Wayne Bergeron Big Band, Tom Kubis Big Band, Claire Fisher, Mitch Forman, Johnny Mandel, Michel LeGrand, Chris Walden Big Band, Frank Gambale, Arturo Sandoval, Lea Salonga, Veronique Sanson, Kristin Chenoweth, Paul Anka, Engelbert Humperdinck, Grant Geissman, T Lavitz, Steve Morse, Seth MacFarlane, and Ray Charles, including his 8-time Grammy Award winning Album Of The Year "Genius Loves Company", featuring James Taylor, Norah Jones, Bonnie Raitt, Natalie Cole, Michael McDonald, Dianna Krall, and Willie Nelson.
TV/FILM CREDITS: American Hustle, Ray: The Ray Charles Story, Shrek, Chicken Run, Dear God, The Alamo, Brother Bear, Lilo & Stitch, Pluto Nash, Assault On Precinct 13, America's Got Talent.