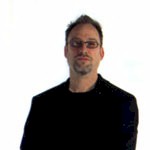 Artist Profile:
Gary Novak
Born and raised in Chicago, Gary Novak was practically born with drum sticks in hand. Coming from parents of great musical talent, it is no wonder that Gary began playing the piano at the tender age of 8.
While most musicians find their musical inspiration outside the home, Novak's influence came from his parents. His mother, Carol Novak, also a pianist, played with her trio at the London House. His father, Larry Novak, the famous Chicago pianist, not only encouraged the career of his son but also put him to work. From the age of 10 to 12, Novak would work with his father's trio in all the Chicago clubs, including Mr. Kelly's, gaining the insight and experience that would lead to several musical milestones obtained at a very young age.
During high school, Novak worked with the jazz clarinet master Buddy Defranco as well as such notables as Joe Williams, Milt Hinton, Kenny Burrell, Barney Kessel and the great Louis Bellson.
Novak's blossoming reputation lead to the opportunity to represent Yamaha drums and Zildjian cymbals through endorsements at the age of 17. At 19 years old, Novak moved to Los Angeles – an important step forward for Novak bringing many opportunities most could only dream of getting. Not only did Los Angeles bring him his first road job with Maynard Ferguson, but it marked a year of great exposure. Novak would come to work with Brandon Fields and record on his latest LP.
He worked with such musical greats as Michael McDonald, Natalie Cole, David Sanborn and Anita Baker.
He teamed up with guitarist Lee Ritenour who employed him for his solo tour and the GRP All-Star tour in 1991.
Novak continued to tour throughout '92, but this time with George Benson. Although Novak has been working the greater part of his life, he is not about to slow down now. At 28, he is joining Chick Corea's newest band and after having left it he kept on touring with many other great musician as Bob Berg,, Allan Holdsworth, etc. In 1998 he joined Canadian pop star Alanis Morissette Band with whom he recorded and toured worldwide for more than one year. One must wonder what will be left for Gary Novak to do having accomplished so much in such little time.
Gary has performed with: Bob Berg, Chick Corea, Alanis Morissette, Ozzy Osbourne, Steve Tavaglione, George Benson, Chris Chaney, Taylor Hawkins, Lee Ritenour, Allan Holdsworth, Robben Ford, Steven Mike, David Sanborn, Brandon Fields, Chaka Khan, Jimmy Earl, Dave Weckl, Phil Sheeran, Tom Fowler, Larry Steen, Solar Wind, Eric Marienthal, John Patitucci, Bernie Kirsh, Pat Kelley, Jeff Beal, Chris Chaney, Nick Lashley, Joel Shearer, Ron Moss, Gary Herbig, Cassio Duarte, Michael Wolff, Maynard Ferguson, Frank Gambale, …..and many more.