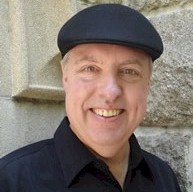 Artist Profile:
Dan Jordan
Dan Jordan is a member of AFTRA, AGVA, SAG, and 30 year member of SPEBSQSA, and has appeared on various television, radio and stage shows, singing and/or acting on: ER, Gilmore Girls, The Simpsons (Homers Barbershop Quartet), Arrested Development, Neil Diamond's HBO & ABC Specials, Nurses, Blossom, TW3 with David Frost, Amazon.com commercials, the BBC, KCET, ABC, NBC and CBS specials, various Disney video projects, and currently in "A Day In His Life."
Dan has been awarded Six Gold and Six Platinum Recording Awards, plus two multi-Platinum Recording Awards.
As a music producer and performer, his work has taken him on tours throughout the United States, Great Britain, Canada, Russia, Germany, Mexico and the West Indies, logging over 800 shows since first singing A Cappella some 30 years ago. Dan has two district quartet championships to his name, the International Barbershop Quartet Championship, singing lead with The New Tradition, multiple medals singing with The Grand Tradition and The 139th Street Quartet and the National A Cappella Championship with The Perfect Gentlemen, plus a 6 year stint on "Main Street USA" as baritone of The Dapper Dans of Disneyland.
Dan has been project coordinator for various artists including: The Hi-Lo's!, Neil Diamond, The New Tradition, and Revolution. Multiple ASCAP Artist Awards and 5 GRAMMY Considered CDs, as well as cofounder and producer of the World AcappellaFest, cofounder of the Association of Far Western District Champions (AFWDC), a certified stage presence judge (SPEBSQSA) , ICCA Judge, Harmony Sweepstakes Judge and past Los Angeles Regional producer. Dan owns his own music production company www.entertainers4u.com and his wife Barbara, make their home in Glendale, CA with their children, Nicole and Matthew, while his oldest son, Danny, Jr.,