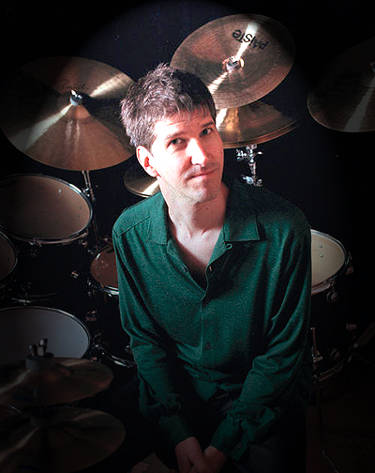 Artist Profile:
Chad Wackerman
A phenomenally skilled jazz and rock drummer, Chad's professional career began in 1978 with the Bill Watrous band. Since then he has amassed a remarkable body of work including a seven year association with Frank Zappa, with whom he toured the USA and Europe and recorded 26 albums including the London Symphony recordings.
He has also recorded 6 albums and toured with guitar legend Allan Holdsworth, played on the 'One Voice' album and video with Barbra Streisand, and recorded albums and toured with artists as diverse as Steve Vai, Andy Summers, Men At Work, Ed Mann, Albert Lee, Colin Hay, Dweezil Zappa and Tom Grant.
Chad has also toured with James Taylor, John Patitucci , Joe Sample, Banned From Utopia and The World Drummers Ensemble (Bill Bruford, Luis Conte, Dou Dou Ndiaye Rose and Chad Wackerman) and most recently toured the USA with another ex Zappa drummer – Terry Bozzio. As a band leader and composer Chad has three critically acclaimed CDs titled 'Forty Reasons' and 'The View' and his latest release 'Scream'. Chad has written music for the television show 'The Dennis Miller Show', as well as composing music for Allan Holdsworth's 'Secrets' , 'Wardenclyffe Tower' and 'Sixteen Men of Tain' CDs.
Chad's drumming combines the power and conviction of rock with the sensitivity and finesse of jazz. His playing is remarkably free of predictable patterns and licks, relying instead on invention and interplay with the musicians around him. His new band, 'The Chad Wackerman Group', features musicians: Leon Gaer (bass) Daryl Pratt (midi vibes) and James Muller (guitar).