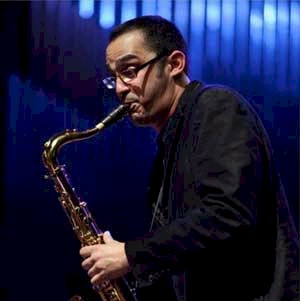 Artist Profile:
Zane Musa
Gifted beyond his years"…Twenty five-year-old saxophonist Zane Musa has performed and recorded with some of the nations finest musicians. Larry Koonse, John Heard, Kei Akagi, Phil Ranelin, Pharoah Sanders, Darek Oles, & Otmaro Ruiz. …" Zane has the ability to improvise with flourishes while remaining in contact with the song's essential melodic content".
Zane Musa has solidly established himself as one of the most innovative and studied musicians of the current Los Angeles, California jazz scene. His playing has been sought out and showcased by the likes of Arturo Sandoval, Roy Hargrove, Macy Gray, Christina Aguilera, and John Mayer. He has also lent his talents to the house bands of several popular television shows including The Voice, Jimmy Kimmel Live, and The Carson Daily Show. He currently plays regularly in the prominent clubs of Hollywood with several bands, including Jeff Goldblum and the Mildred Snitzer Orchestra, fronted by the well-known actor and accomplished pianist, Jeff Goldblum. He can also currently be heard as a featured artist touring and recording with Arturo Sandoval, and is featured on the recording "Be Bop" on Arturo's most recent album, Dear Diz.
As a musical virtuoso, Zane has taught many saxophone players, from beginners to working professional musicians throughout his 20 years as an accomplished and celebrated player. Many of his amateur students have gone on to have successful careers as professional saxophone players. Zane's passion for song interpretation is rivaled only by his desire to teach others the skills needed to find their own musical voice through the development of a higher sensitivity as a listener and the mastering of technique. Zane is available for both private instruction and group clinics.
The Clinics
"I came into Zane's class feeling pretty confident in my playing, but wanting to gain more of a technical and musical edge. I was not disappointed. The way that Zane approached improvisation technique was like nothing I'd thought of before. He explained what seemed like a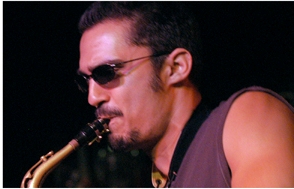 complicated soloing technique in a way that made sense, and I was able to replicate the style for the first time ever in my playing."
– Daniel P.
Zane's Clinics focus mainly on the improvisational aspect of playing, by both studying the charts and scales, but also, listening with a critical ear. The study of respected and innovative artists throughout history is utilized to solidify understanding of the fundamentals. Students will learn to easily transcribe not only notes, but also inflection and tone through critical listening. Focus will be on understanding how to improvise through chord progressions using linear, intervallic, and chromatic approaches. Students will also spend time understanding rhythmic development, syncopation, playing in odd time signatures, and developing phrasing.