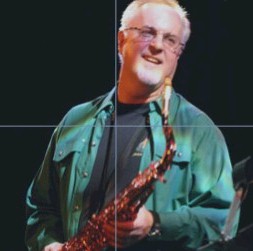 Artist Profile:
Tom Scott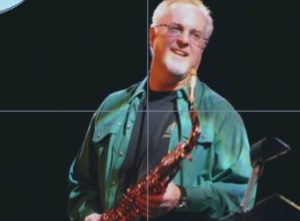 Tom Scott is a renowned composer, arranger, producer, musical director and saxophonist. He has twenty-nine solo recordings to his credit and for these efforts has earned three Grammy Awards and thirteen Grammy nominations.
Tom's career as a guest recording artist spans more than 450 recordings—by such diverse artists as Barbra Streisand, Quincy Jones, Thelonius Monk, Lalo Schifrin, Frank Sinatra, Aretha Franklin and Chris Botti. His numerous contributions as a player and arranger include Joni Mitchell's "Court And Spark", Steely Dan's "Aja"; hit singles like Carole King's "Jazzman", Paul McCartney's "Listen To What The Man Said", Rod Stewart's "Do You Think I'm Sexy", Blondie's "Rapture", Captain & Tenille's "Do That To Me One More Time", Whitney Houston's "Saving All My Love For You"; and on movie soundtracks such as "Taxi Driver", "Bladerunner", "Heaven Can Wait", "Sea Of Love", "Who Framed Roger Rabbit?", "Toy Story 2" and "Monsters, Inc". He is featured in highly acclaimed performances for the Grammy-winning movie "Standing In The Shadows Of Motown". His newly recorded Concord Records CD—entitled "Cannon Re-Loaded–A Tribute to Cannonball Adderley" (featuring Nancy Wilson, George Duke, Marcus Miller, Terence Blanchard & Steve Gadd)—is scheduled for release in January 2008.
Tom's other career achievements include composing film scores, among them "Conquest of the Planet of the Apes", "Uptown Saturday Night", "Stir Crazy", "Hanky Panky", "The Sure Thing", "Soul Man" and "Shakes the Clown". His television composing and conducting credits include themes for "Family Ties", "Starsky & Hutch", "Square Pegs" and background scores for "Baretta", "Cannon", "Barnaby Jones", "Streets Of San Francisco", "National Geographic Explorer", and numerous T.V. Specials and Network Movies. He has served as Musical Director for the Academy Awards, the Emmy Awards, the Celebration At Ford's Theater, the People's Choice Awards, Comic Relief, the Carol Burnett Show, the Pat Sajak Show, Joni Mitchell, George Harrison, Olivia Newton-John, and the GRP All-Star Big Band–and has toured five continents as leader of his own group. He produced two CD's for tenor vocalist Daniel Rodriguez (a.k.a. 'The Singing Policeman')–the first of which, "The Spirit Of America", has sold over 400,000 copies to date. Tom has also conducted over 30 symphony orchestras throughout the U.S. as Daniel's music director.