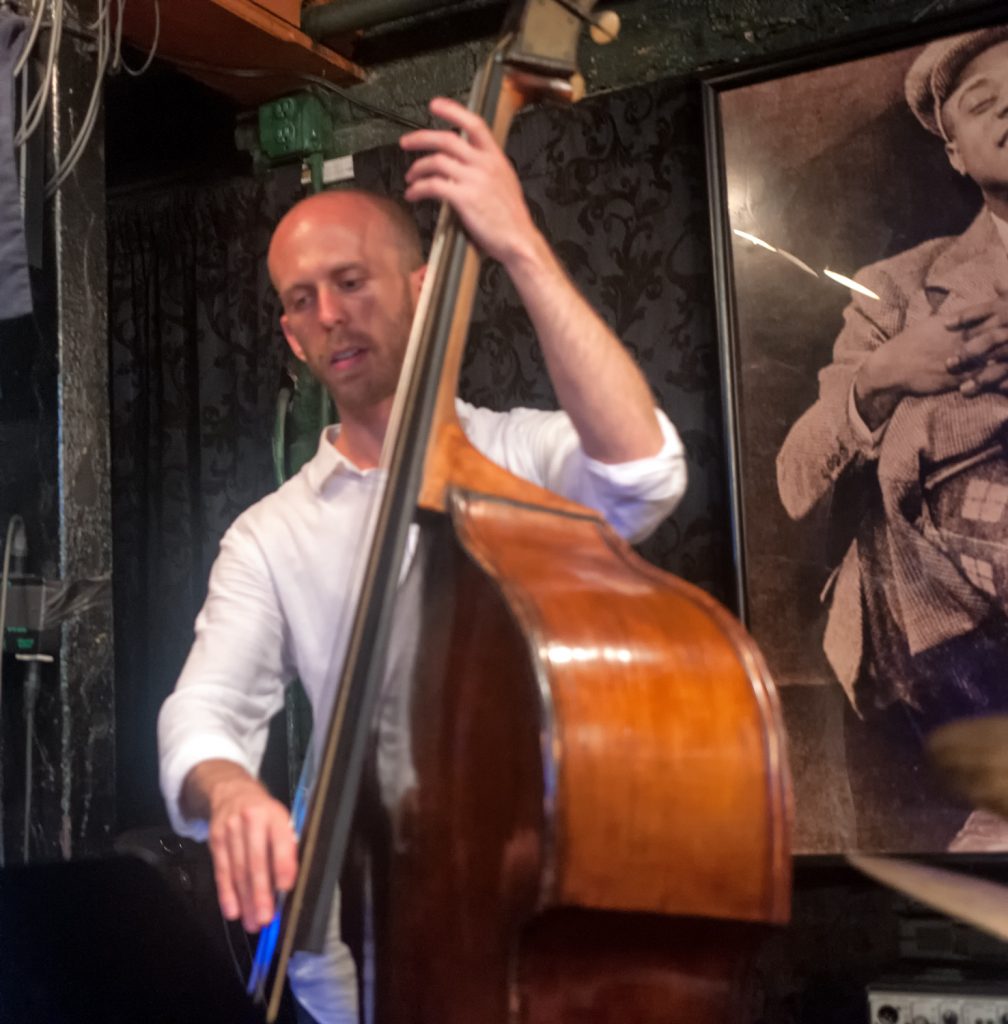 Artist Profile:
Matt Brewer
Matt Brewer was born in Oklahoma City but spent most of his youth in Albuquerque, New Mexico. Born into a musical family, Matt was surrounded by music from an early age, both his father and grandfather being jazz musicians, and his mother an avid music lover and radio DJ (who, even before Matt was born, would play classic jazz albums for him).
After graduating from the Interlochen Arts Academy, Matt attended the inagural class of The Juilliard Jazz Program and studied with bassists Rodney Whitaker and Ben Wolfe. After spending two years at Juilliard he decided to leave school to make time for his busy touring schedule.
Since then he has worked with artists such as Greg Osby, Gonzalo Rubalcaba, Lee Konitz, David Sanchez, Terence Blanchard, Antonio Sanchez, Vijay Iyer, Adam Rogers, Steve Coleman, Dave Binney, Aaron Parks, Jeff "Tain" Watts, and many others.
He recently recorded his second album as a leader on the Criss Cross Jazz label. He is an adjunct faculty member at The New School, and has been a frequent guest artist/teacher at the Banff Center.