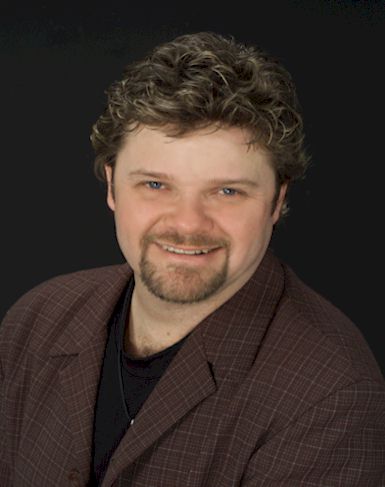 Artist Profile:
Joel Taylor
Imagine the phone rings and you're asked to tour with one of most highly regarded musicians in the business-so far so good, but did I mention there are no charts and no rehearsals oh, and do you really want to know who his previous drummers were?
Isn't it strange how some artists always seem to attract amazing drummers? Take Frank Zappa for instance, after Terry Bozzio left he was replaced by Vinnie Colaiuta, then Chad Wackerman. Then there's Steve Gadd, Dave Weckl and Gary Novak with Chick Corea, or how about Sting and Omar Hakim, Vinnie and Manu Katche. Being offered the opportunity to follow drummers of that caliber into any gig says a lot about the esteem with which you're held, but following the long line of incredible drummers who include Vinnie, Gary Novak, Chad Wackerman and Gary Husband into Allan Holdsworth's band must still seem an intimidating experience, especially with Allan's frightening arrangements, seat of the pants improvisation and music running the gamut of styles from straight ahead jazz to funk to rock.
Fear not however, new boy Joel Taylor is already proving to be a force to be reckoned with, easily holding his own amongst his predecessors. His playing with jazz/fusion guitarists Frank Gambale and Jeff Richman has obviously stood him in good stead for his new gig, which very few players would have the ability to make their own in such a short space of time. In fact it was Joel's playing on Jeff Richman's 'Last Arrival' album that first drew peoples attention, with his compressed Wecklesque sound and Vinnie inspired chops and fluidity. Now he seems to be becoming the drummer of choice for more and more top musicians. Rhythm managed to catch up with Joel during the Allan Holdsworth trio's recent weeklong stint at London's Ronnie Scott's.
Touring (U.S.A & International)
David Foster- Awards Shows & Live Benefits (various) Jeffrey Osborne U.S Frank Gambale- So. Am. House Drummer – Smooth Jazz Awards, 2001, Chicago Allan Holdsworth – U.S / Europe / Japan Damian's Fire – PBS TV Special (Romania) Brandon Fields – U.S / Costa Rica, Jeff Lorber (U.S) Eric Marienthal – U.S/Germany, Andy Summers – Europe/Panama/U.S Voices of Classic Rock featuring Bobby Kimball / Edgar Winter / Micky Thomas Berklee College Allstars featuring Larry Monroe (Japan),
1998: Yanni – World Tour Ernie Watts / Nico Assumpcao (Brazil), Freeflight (U.S), Eric Marienthal – US / Europe
1997: Yanni – World Tour, Jeff Lorber (U.S), Brian Bromberg (U.S), Eric Marienthal (U.S)
1990 -'96 Bobby Caldwell – World Tour Herb Alpert – U.S / Europe, Allan Holdsworth (U.S), Diane Schuur (U.S) Ernie Watts / Rique Pantoja – Brazil/Japan, Rippingtons – World Tour Jeff Lorber – U.S / Europe, Eric Marienthal – U.S / E urope Brian Bromberg-U.S /J apan / Europe Jeff Richman / Peter Wolf – U.S / Japan / Europe, Mitch Forman / Mike Miller – Japan Brandon Fields (U.S), Wilton Felder / Rob Mullins (Japan), Free Flight (U.S) Cecilia Noel & Wild Clams (Germany / U.S), Gregg Karukas (U.S) Birelli Lagrene (U.S), Steve Bailey / Rique Pantoja (South Pacific) Subramaniam – Southeast Asia / India, Kilauea (U.S), Kenia – U.S./.Japan./.Mexico Kevyn Letteau (Japan), Pauline Wilson (Japan), Tiger Okoshi (Japan) Makoto Ozone / Kimiko Ito (Japan)
RECORDING Album Credits
Mitchell Forman – Mr. Clean ('01), Allan Holdswoth – Live @ The Galaxy Theatre ('01) Damian's Fire – Live In Romania ('01), Brandon Fields – Currently Recording- ('01-'02) Andy Summers – Peggy's Blue Skylight ('00), Mitchell Forman – Patience ('00), Mickey Thomas – Currently recording ('00), Frank Gambale – Coming To Your Senses ( '00), Eikichi Yazawa – Whole Lotta Good Time ('00), Bobby Kimball – Two Souls ('99) Jeff Richman – Sand Dance ('98), Sonny Southon – All The Colors ('98), Brian Bromberg – You Know That Feeling ('98) / Brian Bromberg ('93), Yanni – Tribute ('97), Gina Kronstadt – Walk My Way '97, Herb Alpert – Second Wind ('96), Jeff Richman – Last Arrival ('96), Tom Saviano – Making Up Lost Time ('96), Bob Boykin – Hazardous Material ('96), Free Flight – "2000" ('96), Yasuko Agawa ('96), Mike Lang – Days of Wine & Roses ('95), Rique Pantoja – Live in LA, Bill Cunliffe – Paul Simon Songbook ('93), Laima – GRP ('93), Brian Bromberg – Bassically Speaking '90 / Basses Loaded ('88), Gregg Karukas – Home For The Holidays ('93), Joe Sample – Passion Motion ('92) (single), Steve Bailey – Dichotomy ('92), Sal Marquez – One For Dewey ('92), Kilauea – Tropical Pleasures ('92), Mischa Seagal – GRP ('91), Kenia – What You're Looking For ('90), Rob Mullins – Tokyo Night s ('90) / Jazz Jazz ('89), Justo Almario – Family Times ('89)
Jingles
Coke, Diet Coke, Toyota, Sony, Pacific Bell, IBM, Macintosh, Ford, Mazda, Mercedes Benz, Cadillac, Mobil Link, Kent, Caster, Wrigleys, Wesson Oil, Nestle Television
Mike & Matty Show, Byron Allen Show, High Society, Japanese TV Themes (various), Sony Playstation Soundtracks
'99: Movies: For composers incl. Phil Giffifin, Peter Wolf, Anthony Marinelli, Mike Garson, Mike Tavera, Daisuke & Toshi Hinata.