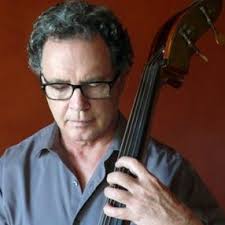 Artist Profile:
Jeff D'Angelo
Jeff D'Angelo has everything a Bassist could ask for, his soliloquies are well thought out gems, his time is as accurate as a Rolex, and his contribution to an ensemble is the straw that stirs the drink.
Jeff is often found supporting Bill Cunliffe, Dick Weller, and a growing list of tasteful masters of jazz in the Los Angeles area.
Originally from Columbus, Ohio, Jeff D'Angelo is a self-taught musician who has played in a variety of musical settings from country rock to jazz and has composed music for television and radio. He began a 13-year association with Doc Severinsen in the early '80s that brought him from New York to Los Angeles, where he has lived ever since, and led to his role as bassist for the L.A.6. He played and wrote for Doc's fusion band, Xebron, and appeared alongside Doc with nearly every pops symphony orchestra in the U.S.
Today Jeff is an active member of the L.A. jazz scene, playing with such artists as Tom Scott, Rodger Kellaway, Billy Childs, Bob Sheppard, Bill Cunliffe and Larry Willis. He has performed all over North America as well as in Scotland, England, Italy, Lithuania, Australia, Japan and Israel. Jeff is an avid ocean swimmer who has been in several open water races including Sharkfest, the annual race across San Francisco Bay from Alcatraz Island to Fisherman's Wharf.