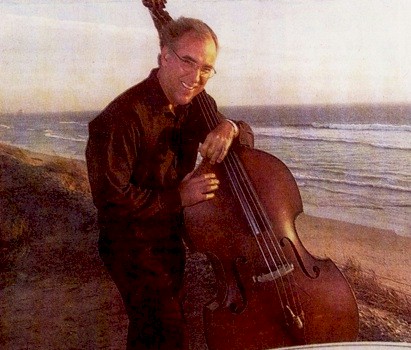 Artist Profile:
Dave Stone
Dave travelled with Ray Anthony, Woody Herman, Stan Kenton and Harry James. He also toured with Nancy Wilson and Debby Boone and did some short trips with Bobby Vinton. He worked with Louie Bellsons' Band on the West Coast for many years. He also had a few gigs with the big bands of Toshiko akiyoshi, Gordon Goodwin, Matt Cattingube, Ralph Carmichael, Bill Watrous, Les Hooper, Bill Elliott, Carl Saunders, Pat Longo, Tom Kubis, Shorty Rogers, etc…
One of Dave's all time greatest experiences was to play with Andre & Sandra crouch in some concerts & in the movie the color purple. It was a dream come true.
Dave has played on many jazz recordings. Some of them include recordings with Jack Sheldon, Harry James, Stan Kenton, Louie Bellson, Howard Alden /George Vanepps, Bill Perkins Big Band, Tommy Newsome, Scott Hamilton/Ken Pleplowski/Spike Robinson, and Frank Strazzeri. He has also played on some jazz projects for Arbors Records with Dottie Dodgion, Jackie Coon, Johnny Varro, Rick Fay, John Allred, Dan Barrett, Jake Hanna, John Sheridan, etc…
Besides studio recordings, Dave has freelanced in the L.A. area doing all kinds of jobs including jingles, concerts, jazz clubs & festivals and many Broadway Shows. He has also worked at Disneyland with New Spice (pop group) and a few other shows in the park.
Some popular artists Dave has recorded rhythm and/or orchestra bass with are Frank Sinatra /Barbara Streisand, Linda Rondstat, Barry Manilow, Neil Diamond, Natalie Cole, Jennifer Warnes, Whitney Houston, etc…In 2004 he recorded a song with Paul McCartney and worked with Brian Wilson on the Smile CD.
Dave has worked on many movies and TV shows. Some of the movies that he has worked on recently are Super 8, Cars II, and many more.