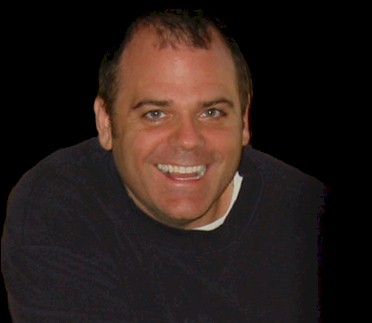 Artist Profile:
Dave Hooper
Dave Hooper started as the voice of "The Little Green Sprout" from the Jolly Green Giant Commercials. Green Giant Commercial
He used to go to work with his dad, who writes music for TV commercials. When his voice changed, and he realized he couldn't sing, Dave decided he had to take up an instrument. Drums seemed like the right instrument to torment his parents with.
Dave attended North Texas State University for 2 years, and then realized college was for sissies. Not really. He studied with Peter Erskine, Gregg Bissonette, Steve Houghton, Joe Porcaro, David Garibaldi, Tom Brechtlein, and spent many hours jamming in his garage with roommate, Gary Novak.
Dave's Dad couldn't wait to use him as a drummer on his commercials, so at the age of 17, Dave began his studio drumming career. Some of his career's highlights have been working with, Herbie Hancock, Sheryl Crow, Lee Ritenour, The Rippingtons, David Byrne, Warren Hill, Joe Sample, The Manhattan Transfer, Chaka Kahn, Jeff Kashiwa, and James Ingram.
Artists Dave has worked with:
| | | |
| --- | --- | --- |
| Lee Ritenour The Rippingtons Herbie Hancock Gregg Allman Peter White Euge Groove Don Grusin Joe Sample Max Bennett Rob Mullins Alex Acuna Chieli Minucci Dave Kochanski Hollis Gentry Bamboo Forest Wilton Felder Chuck Loeb Brian Hughes Jonathan Butler | Chieli Minucci Warren Weibe Preston Smith Phil Upchurch Tim Landers Brian Bromberg Grant Geissman Sam Glaser Bill Watrous Les Hooper Dave Samuels John Tesh Jeff Kashiwa Eric Marienthall Craig Chaquico Kirk Whalum Jeff Golub Allen Hinds Doc Powell | Sheryl Crow The Manhattan Transfer John Pattitucci David Byrne James Ingram Wallace Roney Tom Scott Chaka Kahn Russell Ferante Wayne Johnson David Benoit Dan Seigal Warren Hill Luis Conte Marc Antoine Alex Acuna Bob Baldwin |
TV Spots
| | | |
| --- | --- | --- |
| Visa Hertz Coke Nissan Ford MCI Sears Delta Buick Sudafed Timex Honda Alaska Airlines Armor All Van De Kamp Ranier Beer Oldsmobile Ore Ida Lawry's Mercedes | AMEX Diet Pepsi Neon P.G.A. Coors Avia GTE F.H.P. Toyota Suzuki Qantas Texaco Lexus Budweiser Levis 501 Reebok Pac Bell Knudsen Miller Lite Trump Air | Bally's Yugo K.F.C. N.B.A. IBM TWA Chevy Gatorade 3 Muskateers Red Wolf Beer Aids Awareness Range Rover Hawaiian Punch Word Perfect Carl's Jr. |