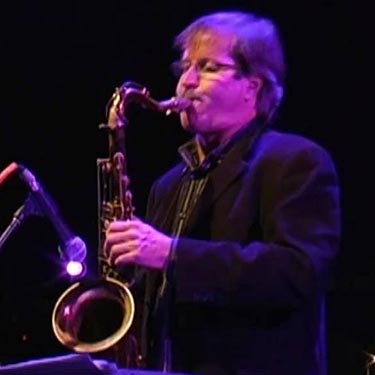 Artist Profile:
Chuck Manning
Anyone who has been involved with the Los Angeles jazz scene over the last quarter century doesn´t need to ask, but if you haven´t, you´ve been missing out and you´re in for a long overdue treat with this release of his first solo CD.
Saxophonist Chuck Manning is not new to recording-he has made dozens of appearances and collaborations with other musicians such as the Los Angeles Jazz Quartet, and his long-time collaboration with Swiss multi-instrumentalist Isla Eckinger. Chuck Manning´s new CD "Notes from the Real" "… is a great one" writes the LAWeekly. "Manning is a fine inventive tenor player.
With Joe Henderson as his baseline, he plays a gorgeous ballad, can blow some brilliant and slightly understated post-bop frenzy, and can lay out the bop lines fresh."
The Chuck Manning Quartet has recently returned from a successful tour in Europe to promote "Notes from the Real" which showcases the talents of Jim Szilagyi (Gabor Szabo, Teddy Edwards, Shelly Manne) on piano, Isla Eckinger (Dexter Gordon, Mal Waldron, Philly Joe Jones) on bass, and Tim Pleasant (Ralph Lalama, Jaki Byard, George Coleman) on drums.
The LAWeekly writes. "When he´s leading his own quartet his horn is set so beautifully inside the understated arrangements that you can almost miss just how brilliant and even edgy his ideas can be … solos build upon wholly original ideas, and whose book is made up of tunes you don´t hear played everywhere else." This CD captures the feel of the great quartets of the 50´s and 60´s.
It has a emotional impact that is personal yet modern and displays Manning´s cocktail of musical influences including John Coltrane, Ornette Coleman, Joe Henderson, Bobby Bradford, Sonny Rollins, North Indian Classical flautist Pannalal Ghosh; if he´s heard it and liked it, it´s likely to show up in his playing.