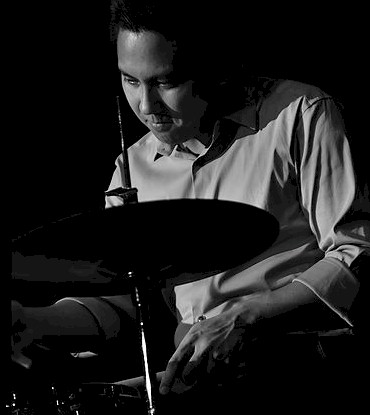 Artist Profile:
Abe Lagrimas Jr.
At age 23, Abraham "Abe" Lagrimas, Jr. is one of the most gifted musical artists to emerge from the state of Hawaii. A drumming sensation from an early age, he's appeared on stage, radio and television with a who's who in the Hawaii entertainment scene. Proficient in all styles of contemporary drumming, he's dazzled audiences with his great feel, musical interpretation, and tasteful solos.
Prior to graduating from high school, he's won several national music achievement and scholarship awards, received artist endorsement deal from drum manufacturers and toured the US and Japan. In addition to his drumming, Abraham is also forging new ground as a multi-instrumentalist (vibraphone, piano, guitar, bass, percussion and ukulele), jazz composer and arranger.
Late 2005 marks the debut of Abe's instrumental release Dimensions. Dimensions is an introduction to
the rising ukulele prodigy and his jazz improvisational prowess on the instrument. Full-Time professional musician/hired-gun, multi-instrumentalist for all styles of music. Other music group affiliations: PRELUDE ( krprelude.com), Akamai Brain Collective ( passoutrecords.com).