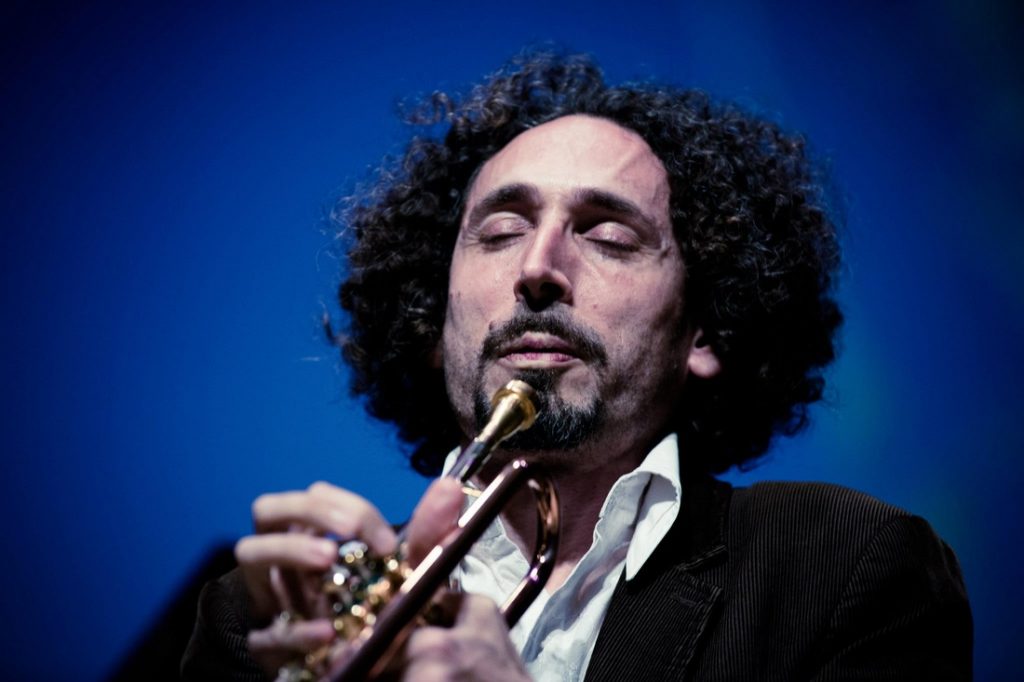 Artist Profile:
John Daversa
John Daversa is an active performer, composer, arranger, director, producer, and educator based in Los Angeles, California. After a three year world tour as the musical director of Holiday On Ice's "In Concert", John is pleased to be back home in LA announcing the release of his first CD, John Daversa Big Band "Live at Catalina's". Currently, John is the music director for singer Renee Olstead.
John has performed/recorded with:
Bobby Caldwell, Glen Campell, Dr. Dre, Paquito D'Rivera, Bob Florence, Dizzy Gillespie, J.J. Johnson, Andre Manga, Justin Morell, Renee Olstead, Bill Perkins, Kim Richmond, Lalo Schifrin, Jack Sheldon, Shogun Warrior, Solsonics, Andy Williams, and Gerald Wilson.
Competitions:
National Trumpet Competition Winner(1993),
International Trumpet Guild Jazz Soloist Competition Winner(1994).
International Trumpet Guild Carmine Caruso Jazz Soloist Competition Second (1998) Thelonius Monk Institute of Jazz, Jazz Trumpet Competition Finalist(1998).
Educator:
University of California, Los Angeles (UCLA)
University of Southern California (USC)
California Institute of the Arts (CalArts)
Harrison School of Music
Contemporary Music Workshops
Education:
University of Southern California (in progress)
D.M.A.; Jazz Studies
California Institute of the Arts (2006)
M.F.A.; Jazz Studies
University of California, Los Angeles (2004)
B.A. in Music
Compositon and Performance concentrations
Hamilton Academy of Music (1991)