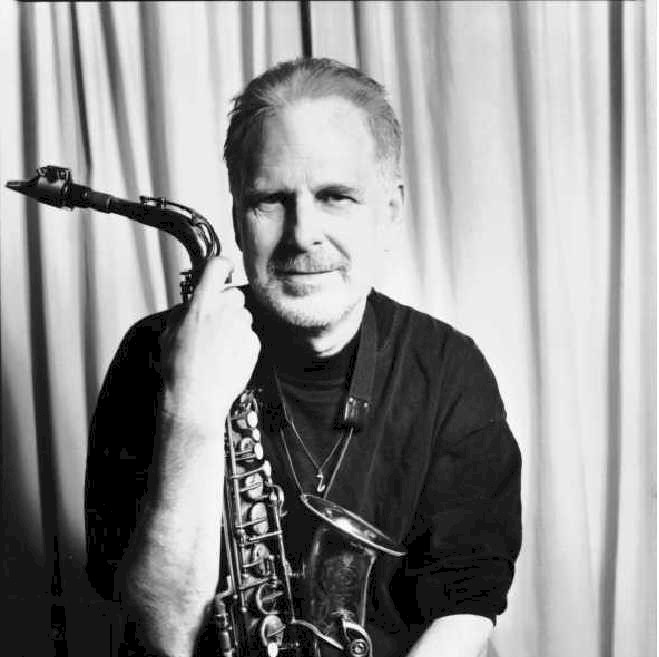 Artist Profile:
Kim Richmond
KIM RICHMOND is an active and versatile musician based in the Los Angeles area. His first love is jazz, and his primary jazz voice is the alto saxophone. He has, however, been involved in nearly every facet of the professional music industry, both as a player and as a composer/arranger. His instruments are alto, soprano, tenor and baritone saxes, clarinet, bass clarinet, and flutes. Kim has been a member of the orchestras of Stan Kenton, Louis Bellson, Bob Florence, Bill Holman, and Vinny Golia among others.
Kim is also a consummate educator. He is an adjunct professor in the Jazz Studies department of USC (teaching combos, composition and saxophone), and does numerous jazz camps and clinics in the Spring and Summer of each year. He is on staff at many of the Jim Widner Summer Jazz Camps, the Centrum Workshop camps (Port Townsend, WA), and the CSU Frenso Summer Jazz Workshop. He is involved the running of the Northwoods Jazz Camp/Jazz Party for grown-ups.
Whatever his mode of expression, be it instrumental performance, composition, arranging and conducting, KIM RICHMOND is striving to express a uniquely original voice, combining his extensive experience with the new sounds of our evolving musical world.
Kim is a Selmer artist and endorses all Selmer saxophones and other woodwinds. In spite of his busy schedule in the professional music world, KIM RICHMOND enjoys keeping in touch with the educational music field by serving as guest lecturer, conductor and guest soloist at college music festivals and workshops around the country. If you are interested in contacting Kim for any of these reasons, please send e-mail him at jazzkim@kimrichmond.com