Bain's amazingly prolific career began in the mid-1940s, in the renowned big bands of Harry James, Tommy Dorsey, and Buddy Rich. Later, while a staff guitarist at Capitol Records, Bain accompanied legends such as Frank Sinatra, Nat King Cole, Peggy Lee, and Ella Fitzgerald. The esteemed film composer Henry Mancini regularly called upon Bain, and, through the years, they developed an enduring professional relationship.
His pulsating riff on Mancini's television score for Peter Gunn has become endlessly referenced by generations of guitarists. Bain became lead guitarist on The Tonight Show in 1972, and for the next 20 years, he accompanied a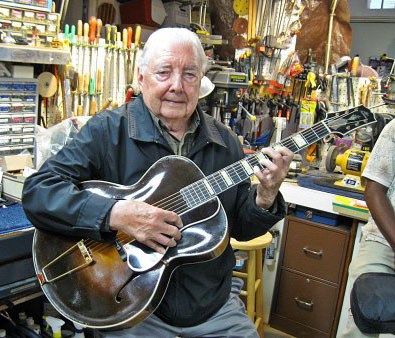 "who's who" of pop-music culture. Here, Bain—who started out being inspired by Django Reinhardt ("My first lion") and Charlie Christian—details how he forged a career that brought him to the top-most echelon of his craft.